Tawk.to is a free live chat service that let you communicate your visitors/customers in real-time right from within your website.
To integrate Tawk.to on your website, you need to create a free account here - https://dashboard.tawk.to/signup
If you already have an account just skip the registration steps and sign into your account.
When logged-in, head to the administrative section by clicking on the gear icon at the bottom left of the sidebar menu.
You might need to add a new property for your website by clicking on the hamburger icon then select "Add Property" in the drop-down menu. Enter the required property details "Property Name" and "Site URL" and click Next.
Click on "Chat Widget" to add the widget code to your website.

Copy the "Widget Code" and head to the customization section of your active theme.
Paste the code in the "Footer Custom JavaScript" field and Save.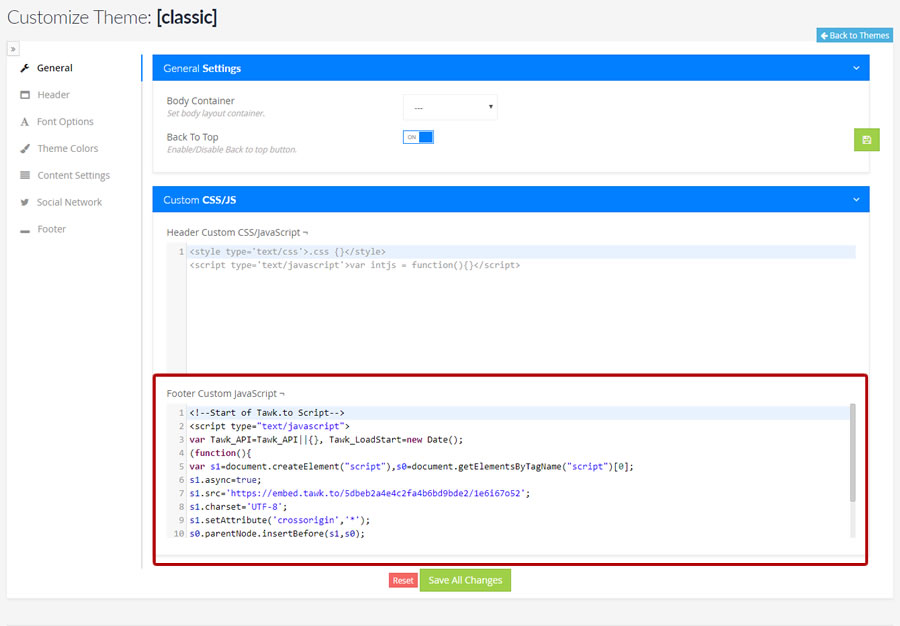 Now you have a Live Chat available to all your visitors, thanks to Tawk.to.
Enjoy!